Wellington, proud capital of New Zealand is literally a small packet that is filled with the most astonishing and fun things that you might not have expected to come out of it. Call it underrated, unpopular or anything you want, but once you visit the city you will be left amazed by the kind of things this windy city has to offer. You certainly cannot miss out on visiting the city at least once when given the chance. Wellington is a little big-city that has many compelling museums, magnificent parks, several coffee shops, and bars. From forest-clad hills to stunning views of the capital city, wellington stands true to the phrase "good things come in small packages".
The city might not be the largest, but you wouldn't be left disappointed with all the fun and amazing things you would be able to do in here.
Visit the museum of New Zealand Te Papa Tongarewa
Unlike many other popular museums located in different parts of the country and even city for that matter, the museum of New Zealand Te Papa Tongarewa gives you an experience that just feels very new, intriguing and exciting at the same time. If there's anything that has got to be on the top of your to-do list in wellington then hands down it has to be visiting this museum. This museum is home to New Zealand's complete history, culture, nature, and whatnot. There are several areas and floors dedicated to a particular section including natural history, unique wildlife, and flora. Mana Whenua exhibition is the main highlight of this museum which displays a fine collection of Maori treasures, art, and state of the art multimedia.
Enjoy a 360-degree view of the city from Mount Victoria
The city of Wellington is encompassed with forest-clad hills which takes the beauty of this city to a whole new level. And when seen from the top of Mount Victoria, the view is so breathtaking and gorgeous that you just can't stop gazing at the wondrous city of wellington. Mount Victoria offers a gorgeous panoramic view of the wellington city and its surroundings. You can either reach Mount Victoria by driving to the top or you can just choose one of the trails to make things more fun and adventurous.
Explore the Cuba Street
Cuba Street is one of the most beloved and well-known streets located right in the heart of the capital. If you have a thing for a bohemian lifestyle, cozy cafes or even vegan cuisines in general, then this is the place for you. You will find a lot of artists and hipsters on these streets that stretch along for about 1 kilometer. Besides being home to more than 40 heritage buildings, you will also find a bucket fountain which is one of the most iconic spots and at times it may also drench some unaware pedestrian with its splashing water. It's a place that will let you discover the most amusing and fascinating things at every corner.
Visit the Wellington waterfront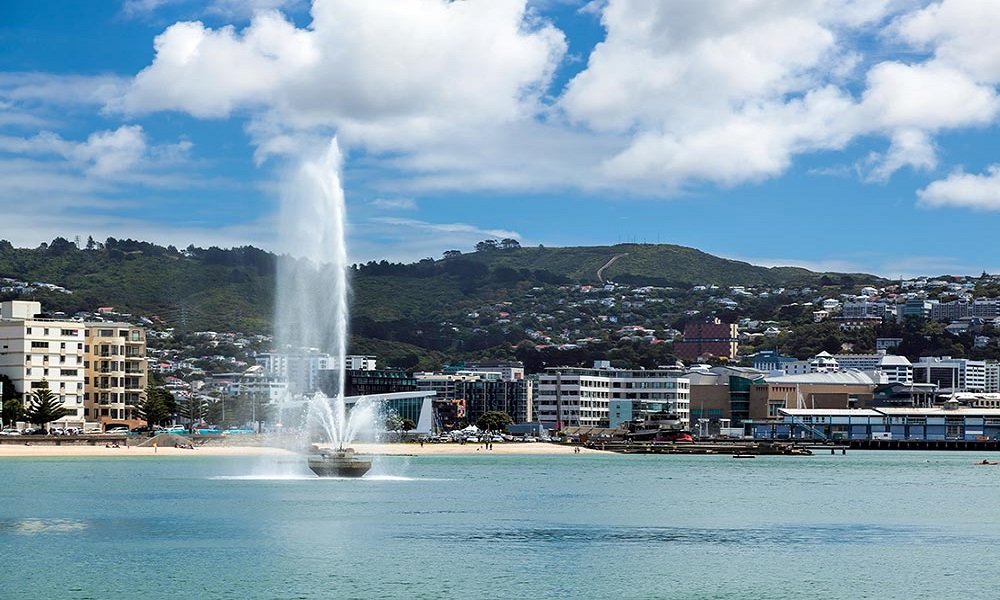 A trail that's perfect for walking, jogging, running or cycling is exactly how anyone would describe the wellington's harbor to be. Well, that's not just the only way to describe the place but the kind of view you get here is so mesmerizing hence, you will see a lot of crowd coming here very often. While strolling and wandering through the walkway, you will find plenty of historic buildings, pop up markets and street performers keeping the footpath always lively and busy. If lucky enough, you will also spot some stingrays that regularly float by in the water.
Take a ride on the Wellington cable car
Your trip to wellington wouldn't really feel complete without you riding on the historical bright red wellington cable car. The journey may merely last for 5 minutes but it's worth everything. The cable car departs from Lambton quay which takes you up to the hills of Kelburn lookout. The ride takes you through the tunnels and over bridges whilst also offering the most scenic and spectacular views of the city below. Whether traveling during the day time or night time, you will be able to witness the most majestic view of the city at any time of the day.